Mozambique ranks 181st out of 189 for the Human Development Index and registers a GDP of 14.93 billion dollars, currently down by 1.3%. Our student Ada Castellucci spent three months in the city of Beira, where it was possible to get in touch with the main dynamics related to the social, cultural, and economic aspects of the country, as well as investigating waste management techniques. Her thesis research specifically investigated the management of biomedical solid waste in the city, then focused on one of the main Centro de Saúde of the city (the minor hospitals). The study of the problem and the field work were made possible thanks to the collaboration between Professor Marco Ragazzi of the University of Trento and CAM Trento – Consortium of Associations with Mozambique, within the project Limpamoz funded by AICS (Italian Agency of Development Cooperation).
Solid hospital waste represents a serious threat to the health of the inhabitants: its release into the environment without proper treatment risks creating serious damage. Just think of infected sharp material sent directly to landfills, where entire communities (including children) live and work digging through the waste in search of materials with value on the market.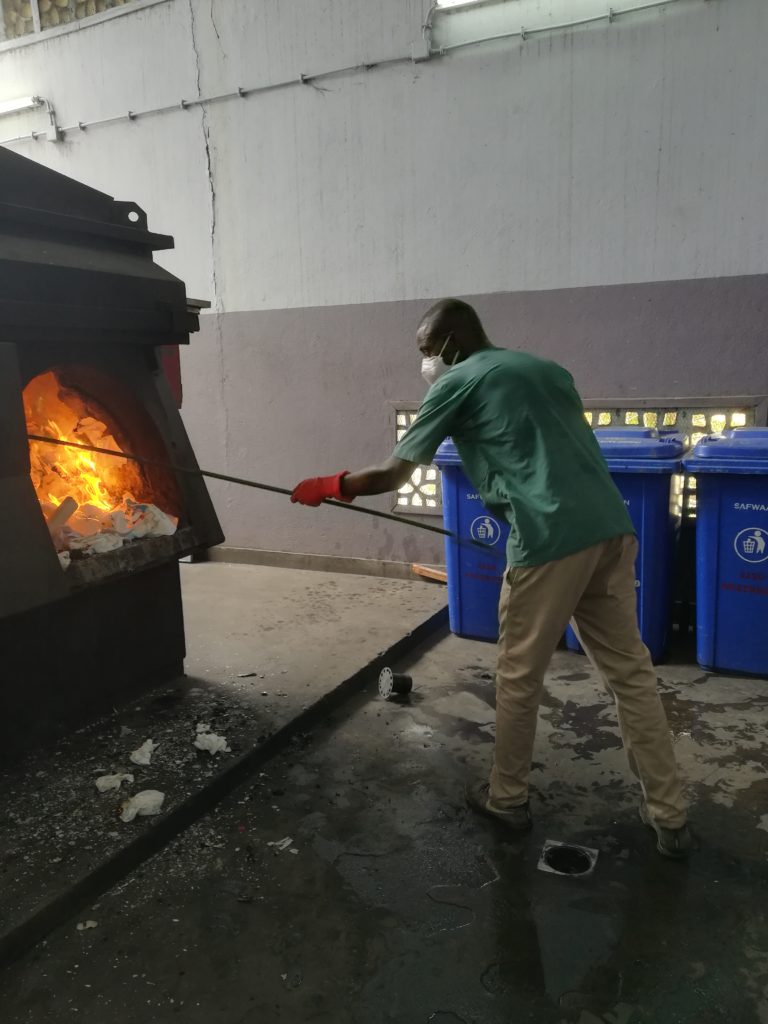 Following the field analysis, two main problems emerged on the whole management.
The first concerns the final disposal of biomedical waste, currently carried out with an obsolete incinerator with a strong environmental impact. Thanks to the collaboration with the Rimini-based company Newster Group, a sterilizer machine arrived in Beira during the summer. This machine can treat part of the waste, thus lightening the load of the incinerator. Ada and her team carried out the weighing of the waste disposed of only by the incinerator, to assess the quantity and type of waste burned, to study the optimization of the loads of the two machines for their subsequent use in parallel. Then, four design alternatives were compared with the long-term goal of completely closing the incinerator.
The second outcome of Ada's work concerned the management of biomedical waste in the Health Centers scattered throughout the city. The Centro de Saúde de Ponta-Gea was analyzed, where the main problem that emerged was the lack of plastic bags, usually essential for safely storing, transporting, and treating hospital waste, due to the strong financial crisis of Mozambican hospitals. Hence the design choice was to optimize the use of bags, first covering the wards with higher and most dangerous waste production and secondly arranging a soft secondary disposal for the rest of the wards, guarantying both safety and logistics for the operators.